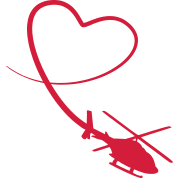 Brady flipped his truck keys in the air as he sauntered across the tarmac. His buddies played cards in the open bay of the firehouse. The clank of a metal door slamming shut, pulled his attention to the nearby hanger. Bright sunlight bounced off the white paint of a medivac helicopter, stinging his eyes, but the woman with her hands on her hips and two perfectly toned legs held his attention. The woman slashed her hand through her short, dark hair as she circled the helicopter.
Energy surged through Brady, as he turned to the burly guys hunched around a piece of plywood on an overturned five-gallon bucket scattered with poker chips and cards. "Wow. Who's that? Y'all been holdin' out on me?"
"That's just, Jack." One of the medivac pilots tossed over his shoulder as he took a card.
"Doesn't look like any Jack I know." Brady shaded his eyes as he surveyed Just Jack's ripped arms tugging a bag from the rear of the chopper.
"Dude, you don't want to mess with her, especially not today. We just found out we're stuck here waiting on a part for our bird, and she's not happy."
As if on cue, Just Jack kicked her foot against one of the landing skids.
"Obviously, but that's never been a problem for me. I don't mind being her shoulder to cry on."
"Dude, she doesn't cry, she punches. I'm warning you, steer clear. She's not like the sweet, southern girls you're used to. She's done a couple tours in Afghanistan. Tough as nails."
As Just Jack threw the bag over her shoulder, she pivoted to face him. Her pursed lips set off her strong cheekbones as she marched toward him
Brady's pulse jolted into overdrive. "Still looks like a girl to me and girls love me. Just watch how it's done, boys." Brady jogged to meet her, holding out his hand and flashing the lopsided grin that had melted girls' hearts across most of Georgia. "Good afternoon ma'am. We haven't met. I'm Brady Martin."
She slid back her aviator glasses, lancing him with dark eyes under thick lashes. "I'm Jack." She gripped his hand with a strength that didn't seem possible from her petite frame.
"So, I hear, and I hear you're going to be staying with us on the Island for a bit."
She peered at him, saying nothing. At first, it seemed her eyes held a challenge, but as he studied her, Brady saw something else. Sadness seemed to shadow the brightness, the fierceness. Although she held the air of a warrior ready to fight, she seemed weary. She slid her hand from his. "Listen, Brady, I'm tired and hungry, so could we do this some other time." She turned and trudged toward the airport hotel.
The faint scent of honeysuckle tickled his nose and sent shivers over his arms. She certainly was not Just Jack, but who was she. If she walked away now, he may never find out.
Brady reached for her arm, grazing her elbow. "Jack . . ."
She stopped walking and glanced over her shoulder, lifting a brow and melting Brady with the richness of her gaze. A woman of few words, something he'd rarely encountered, growing up in the South.
He sighed. "That cannot be your real name."
She chuckled, turning to face him. Was he getting through her tough shell? It seemed unlikely that so simple a question could have done the trick, but he did have a gift for knowing how to reach people.
"No, my name's Clara Jackson, but few guys around here seem to care." She studied him. "But really, Brady, I'm—"
"Clara. That's beautiful, and I heard you the first time, so I'd like to help you out with that. I just happen to have a barbecue supper waiting for me at my brother's house. We would love to have you join us."
"I don't think so. I'm not really into family gatherings these days but thanks."
Brady slipped his fingers under the bag's strap and lifted it off her shoulder in one breezy move. "I'm not taking no for an answer." He strode toward his truck. Would she follow him?
The sharp jab to his rib answered his question. When he instinctively reached for his abdomen, she tugged the bag, spinning him toward her. She punched a tiny finger in his chest. "When I say no, most people don't question me."
"Well, I'm not most people, and the way I see it, you need to eat, and I have the famous Southern Soul barbecue, so what's the problem. Tell you what, if you come with me to supper, I'll bring you breakfast in the morning, too."
Her eyes went to slits as she scanned his face. "Why are you doing this? Did those guys put you up to this? Because if they did—"
"Clara." Brady wrapped his hand around hers, pulling it away from his chest. "I'm just a nice guy who wouldn't mind having a beautiful, not to mention strong woman join me for a meal, so will you please come?"
She eyed him, clearly distrusting every word. The answer would be no, but at least he'd tried.
"I don't know why I'm doing this, and I'm sure I'll regret it, but yes, I'll go."