Just Jack – a Flash Fiction Story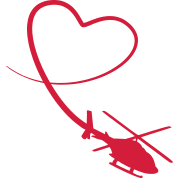 This month's flash fiction piece presents a meet cute, a first meeting.  Will it turn into more? We love to remember the experience of meeting the person that makes our heart do somersaults and tingles dash over our arms. I met my husband on a blind date, and we were talking about engagement rings within a month.  What attracted you to your love? How did you meet? I'd love to hear your stories. Please comment below.
Here's a snippet from Just Jack. To read the rest, click on the link at the end.
Brady flipped his truck keys in the air as he sauntered across the tarmac. His buddies played cards in the open bay of the firehouse. The clank of a metal door slamming shut, pulled his attention to the nearby hanger. Bright sunlight bounced off the white paint of a medivac helicopter, stinging his eyes, but the woman with her hands on her hips and two perfectly toned legs held his attention. The woman slashed her hand through her short, dark hair as she circled the helicopter.
Energy surged through Brady, as he turned to the burly guys hunched around a piece of plywood on an overturned five-gallon bucket scattered with poker chips and cards. "Wow. Who's that? Y'all been holdin' out on me."
"That's just, Jack." One of the medivac pilots he recognized tossed over his shoulder as he drew a card.
"Doesn't look like any Jack I know." Brady shaded his eyes as he surveyed Just Jack's ripped arms tugging a bag from the rear of the chopper.
"Dude, you don't want to mess with her, especially not today. We just found out we're stuck here waiting on a part for our bird, and she's not happy."
As if on cue, Just Jack kicked one of the landing skids.
"Obviously, but that's never been a problem for me. I don't mind being her shoulder to cry on."
"Dude, she doesn't cry, she punches. I'm warning you, steer clear. She's not like the sweet, southern girls you're used to.