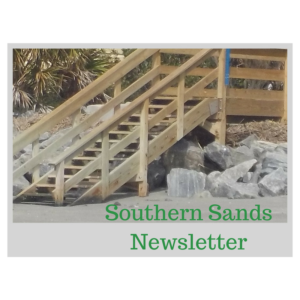 Happy Summer Friends,
It has been awhile since a newsletter. Hopefully, you have been enjoying the blog posts and flash fiction stories. As we move into June, I will be taking off the month from posting, so I can write a new book. I have spent the last month researching and planning and have completed the first scene. It will start on St. Simons Island but most of the book will take place on an Olive Tree Farm in a fictional South Georgia town. If any of you have any knowledge about olive farming or blueberry farming, please send me an email. It is so important to me to get the details correct.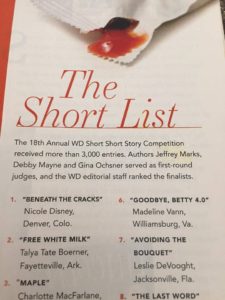 Hopefully, when I return in July, I will have a completed novel. Prayers are very welcome.
I'm happy to announce that I placed seventh in the 18th Writer's Digest Short, Short Story Contest and my piece, Avoiding the Bouquet, will be published in the July/August edition of Writer's Digest. Award Article
In more awards news, my mentor and writing coach Lindsey Bracket is a finalist for ACFW mentor of the year. Also, Lindsey's book Still Waters recently won Best Debut Novel, Best Book, and The Director's Choice Award at the Blue Ridge Mountains Christian Writers Conference. If you haven't already read the book, get it for the summer. You won't be disappointed.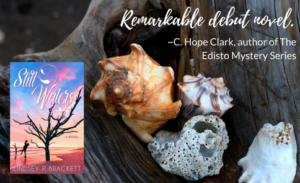 Lately, I have been contributing regularly to BoldCityVoice.com. I'd love for you to check out this site. Lots of good stuff, and I will be doing author profiles. Lindsey is the first one. Working with this website has given me the chance to interview New York Times Bestselling Author Rachel Hauck. She also has a series set on St.Simons Island if you are interested in a sweet romance for the beach.
Okay, now for the boring, legal stuff. As you've probably noticed, all websites that have newsletters are required to send one of these notices and put a privacy policy on the website. Just when I thought I'd escaped the lawyer's life. This is all due to a regulation from the EU.
But because I love y'all and wanted to actually give you a helpful tool, be sure to read to the end of this newsletter. I'm going to give you a great tip for organizing your subscriptions. By the way, I truly appreciate the support and encouragement from all of you. I could not keep doing this writing thing without you.
Here's the Privacy Policy and Disclosure information for this www.lesliedevooght.com. You can find the policy HERE. For future reference, this page can be found under the In a Seashell tab on www.lesliedevooght.com. If you have ANY questions regarding this information, I would be more than happy to chat with you.
Please know that I take your privacy rights very seriously. I never share information with anyone without prior consent. And if at any time, you wish to remove your information from the list, all you have to do is unsubscribe. This option is provided at the bottom of every email you receive from me.
And I know it works because a very few people have chosen to use it. Of course, I prayed for their souls and asked Jesus to help me forgive them. Perhaps, one day when I'm a famous published author, they will choose to return, and I will embrace them as the father did in the prodigal son story. (Please know that I'm being slightly sarcastic. Slightly, because it really does hurt when I lose one of you wonderful followers.)
Here's the Important Tool to keep following and keep your inbox organized. Seriously, friends, I'm about to share a fantastic secret, so be sure you read the next part. And if you missed the last part, it wasn't very interesting anyways. So here it is, before you unsubscribe to my website or any other website (because if you're like me you don't want to miss the one email where Lands End gives the 75% off coupon.), I encourage you to use a rollup service, such as unroll.me. This service is free and helps you keep your inbox organized. You can use it to unsubscribe, keep in your inbox, or roll up the subscription. When you roll up your subscriptions, they all come in a single email that you can quickly scroll through and only open if one interest you. I keep all of my favorite stores here. It also checks your email inbox daily and offers you the choice of rolling up subscriptions or unsubscribing. (Again, here is the link unroll.me) Once again, remember who is giving you this fabulous advice and how you will break her heart if you unsubscribe. (Just sayin')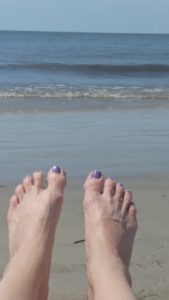 I hope you have a fantastic June and will be back with you in July. 
Blessings, Leslie